Software testing & QA Services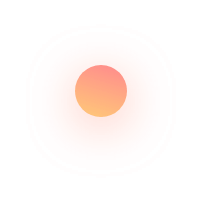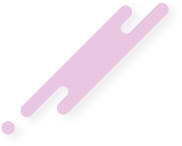 Driven by 9 years of consulting experience in software testing and QA services, our company can help you to meet high end-user demands and provide fully functional, stable, secure, and user-friendly software. BWC's test engineers and QA professionals are ready to take up a testing project of any scale and complexity, introduce an efficient and mature QA process, or enhance your general strategy of software quality management.
OUR OFFER
QA Outsourcing

We provide end-to-end testing services at each stage of the software development life cycle to ensure all the pieces integrated into your solution are performing as designed from start to finish.
Independent testing services

Depending on the specifics of your project, we can run particular types of testing, be it functional, performance, security or any other sofware testing type.
QA Consulting

An increased workload, inconsistent QA process or methodlogies, business expansion may lead to inefficient quality management. We help you detect and address the existing problems through QA strategy development, QA process/project audit, QA air-pre certifications.
Quality assessment

BWC offers comprehensive product audit from different angles, including code quality, solution functionality, usability, performance and security. As a result, you get a detalied report with the list of detected issues and recommendations on how to fix them.
SOFTWARE TESTING SERVICES WE PROVIDE
We offer a wide range of testing services depending on:
Testing aims and goals
We test functional and non-functional features of a product to make sure it works as expected and delivers a positive user experience:
Functional testing

BWC's testing team ensures that your product works according to your business logic and specific requirements.

Performance testing

Our testing team reveals stress, load, scalability or reliability glitches and ensures stable work of your product.

Usability testing

Our experts help you to understand what issues and barriers can arise during the interaction with the product. ScienceSoft's testing team performs usability audit and delivers a test report where the detected issues are categorized depending on the defect severity.

Compatibility testing

Seamless work in various computer environments is now a prerequisite for product success. Our expert testing team makes sure your product delivers positive user experience across different platforms, browsers and operating systems.

Security testing

With 5 years of experience in information security, our security testing team provides comprehensive application penetration testing services, source code review to find security issues overlooked in the initial development phase and compliance testing in case the application needs compliance with major security standards (HIPAA, PCI DSS, etc.).
MOBILE TESTING SERVICES WE OFFER
Usability testing

BWC's mobile testing team will guarantee that your app has a user-friendly UI, encompassing key functions of the app and engaging UX, providing for positive user experience. As a part of UX testing, our mobile testing team also performs usability testing to ensure that the product is handy and easy-to-use for your target audience.

Mobile functional testing

However attractive and engaging an app, users will abandon it if the app crashes often or doesn't' work as expected. Our mobile testing team will ensure that your app, including backend functionality, works as clockwork and meets the users' needs to the fullest.

Mobile performance testing

Working anytime and anywhere, mobile apps may stumble upon weak signal, interference from other devices, excessive load, etc. Our mobile testing team will uncover stress, load, scalability or reliability bugs. For large applications catering for many users (banking apps, mobile e-stores, multiplayer games, messaging games, etc.), our mobile testing team also runs backend performance testing.

Mobile compatibility testing

To reduce the number of unhappy users, mobile apps should work seamlessly on target devices and in the respective operation systems and mobile browsers. Our specialists will make sure your mobile app provides an impeccable UX in all the cases above.

Compliance testing

Mobile apps are now a part of basically any field of human activity, and to ensure the safe and secure operations, mobile apps should be compliant with industry standards and regulations. Relying on 15 years of experience and professional knowledge in multiple domains, our specialists will test your apps for compliance with official iOS and Android guidelines, as well as specific industry regulations (GAMP, PCI DSS, HIPAA and others).

Mobile security testing

Mobile apps are vulnerable to hacking attacks, which leads to losses for users and enterprises. Our team will perform penetration testing to simulate a hacking attack. With ethical hacking, our mobile security testing team will identify security loopholes of your app and provide relevant recommendations on patching them. For large applications, our mobile testing team will also ensure the security of server side (backend security testing).

Mobile test automation

We apply keyword-driven and data-driven approach to test automation for functional, regression and performance testing. We also offer automation for backend testing. Our mobile testing team will assure high quality and efficiency of your mobile app, and ensure its timely release.
OUR APPROACH
Testing process with BWC includes:
Analyzing project requirements

Our mobile testing team will study your project requirements and identify loopholes (if any).

Selecting devices and planning the process

The number of mobile device models is growing exponentially, and it's simply impossible to test the app on all of them. To ensure vast and reasonable device coverage, we choose the target devices relying on your requirements and the statistics for target region and target user audience. Then our mobile testing team closely cooperates with the rest of the project team, plans testing activities with regard to your project milestones and defines conditions permitting to start, postpone, resume or stop the testing process.

Designing test cases

The mobile testing team drafts test cases and test suites.

Testing

Our mobile testing team performs testing and reports the bugs to the PM and developers.

Analyzing test results

The mobile testing team covers testing results providing ad hoc information and test reports throughout the given cycle.
For every project, we assign testing engineers with relevant domain expertise, be it Healthcare, Banking and Financial Services, Retail, Manufacturing, Telecommunications, Public Sector, Media, Transport and Entertainment or other industry. ​For all applications, we ensure secure authorization and protection of sensitive data.