IT Strategy & Consulting Services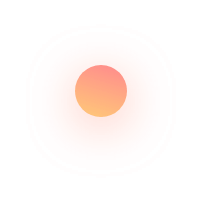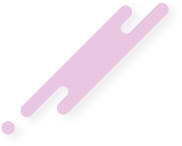 Today's pressures, coupled with a disruptive technology landscape, have implications for every executive—yet they also present opportunities for IT to deliver greater business value through a more agile, enduring IT strategy. Business leaders must balance the need to thrive with seeking value and managing risk. Removing information silos and fragmented IT decision making is critical. Alternative sourcing and operating models can inspire global services from within and outside the enterprise. Executives need to move beyond cost containment to collaborating more readily with diverse stakeholders, partners, suppliers and customers on the path to innovation and growth.
Our approach is to focus on the client's strategy and long-term goals, so we skip the noise of fleeting trends and equip the business with reliable and agile technology to achieve enduring outcomes.
Our Services
IT strategy consulting

With almost three decades in IT business, we know that it's a daunting task to devise and implement a concise IT strategy aligned with business goals. We are happy to share our experience to support you in technology roadmapping and exploring most efficient ways to use available resources and technology trends.

We can develop a new technology agenda or adjust the existing one to a changing business strategy, for example:

geographical expansion
new products and services
mergers and acquisitions

If you have little time for IT strategic planning, feel uncertain about new initiatives or are still in two minds about choosing most profitable directions of IT development, we are here to accompany you in IT strategy development and execution to help your business scale to a new level of market competitiveness and get the most from your investments.

Digital transformation

With the right choice of business-supporting technologies, we help enterprises go beyond automating traditional methods and processes and explore new ways to boost business and even transform business models. We operate in various domains including healthcare, retail, banking, telecoms, manufacturing and more and carefully gather experience in delivering reliable IT solutions with the focus on industry specifics. We are ready to join your IT journey regardless of your digital maturity level and help choose most profitable technology innovations to leverage your business and improve the experience of your employees and customers.

Digital customer experience consulting

The success of any business (be it an ambitious startup or a highly experienced business shark) directly correlates with customers satisfaction. IT solutions can give an answer to the tricky question: what makes a business customer-focused and profitable at the same time:

Deep personalization based on 360 degree view of a customer.
Segmentation and product /service design based on segment needs.
Digital customer experience consistent in all channels and touch points.
collect customer data and feedback across multiple channels and use it for meaningful insights and data-driven decisions, thus finding the ways to modify your customer strategy and approach to providing goods and services)
introduce intelligent loyalty programs to retain clients and attract new audience
enliven your customer experience with attractive mobile apps and responsive websites and portals

System integration

Modern business environment generates the need to use different IT solutions for different purposes to ensure effective work of an enterprise. In this respect, system integration is a vital point to consider, whether you are planning to add new functionality to the IT solutions already in use, or implement new software.
It's essential that your employees need to collaborate to work effectively – the same is expected from the IT solutions you are using. With an integrated system made of synchronized components, you get an opportunity to increase business efficiency and reduce maintenance costs. Our consultants are ready to help you find a quick and less painful way to system integration, identify milestones and mitigate risks.
We don't stop at fixing current state of affairs, we look into the future and stand for the integration leaving space for flexibility (in case you need to introduce IT-related changes as your business grows).
Solution Lifecycle Support
BWC's teams of information technology consultants have the skills, methods and tools to help the client in adapting to the market demand and building up revenue through digital transformation. We back up our services with multi-year expertise, and it shows at every project stage:  

Planning stage
Drafting and revising the strategy
Selecting the platforms
Mapping business requirements to features
Planning releases for iterative solution improvement
Maintenance stage
There's always room for more growth, and ScienceSoft is ready to uphold the craving for improvements, be it new functionality or better interoperability, performance, usability, scalability and bug fixing. We will allocate a multidisciplinary team with DB, CRM, mobile, UI and other experts to maintain, upgrade and update your software.
Solutions to Compete and Win
CRM

With over 5 years in CRM consulting and development services, ScienceSoft helps B2B and B2C enterprises build lasting relationships with their clients, support sales management and drive sales teams' engagement and productivity. In particular, we help our customers to sharpen the focus on marketing and sales automation, loyalty program management, sales planning, performance evaluation, reporting and analysis.
Business intelligence and big data analytics

Bringing our experience in Business Intelligence and Data Science, artificial intelligence. BWC offers end-to-end BI and data analytics services (including big data analytics) to convert huge volumes of raw pieces of information into meaningful and consistent insights. We help our customers to evaluate staff performance, gain visibility into consumer behavior, handle financial and sales analysis as well as identify new business opportunities and mitigate risks.
IT service management

BWC applies 6 years in ITSM consulting and delivery based on ServiceNow platform to assist clients in aligning their IT services with business goals. We employ an industry-specific approach to each project, using best practices to ensure prevention of service disruptions and seamless incident management along with timely reaction to infrastructural changes, problems and events.
Custom software

When the vision goes out of the box, packaged products can fail to meet the need of the business. Powered by IT, BWC's teams of BA's, QA's, designers, engineers and other experts are ready to analyze the idea top to bottom and make the product come true. We draft a software requirements specification, advise clients on the development approach and kickstart the project sticking to time and budget limits. And after our customer is happy with the result, we support the project with customization and maintenance options
Information security

BWCs security team is on the guard of sensitive business data. We help our customers to enable identity and access management, identify vulnerabilities in the network, check the environment against APTs, ransomware and other threats, as well as to ensure compliance with industry-specific security standards.